Urban Street Ventures has over two decades of experience as a real estate operator. We buy all property types which include retail, office, and industrial properties throughout Southern California.
Our Commercial Buying Criteria
Urban Street Ventures is primarily a value-add buyer. We focus on purchasing properties that have the potential for increased value through strategic renovations and hands-on property management. We typically look for properties that are underperforming or undervalued and have the potential to be improved through renovation, repositioning, or re-tenanting. Renovations can include cosmetic updates, such as painting, new flooring, and updating fixtures, as well as more extensive renovations, such as adding square footage, or reconfiguring floor plans. By making these updates, the property can be made more attractive to potential tenants, resulting in higher rents and occupancy rates.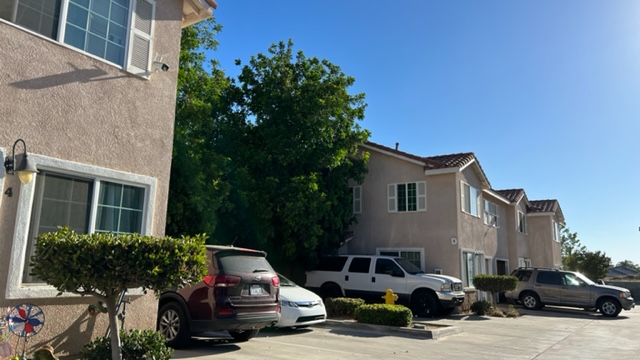 Urban Street Is A Value-Add Property Buyer
We focus on properties that are located in urban areas of Southern California. These areas usually have a high concentration of commercial, industrial, and residential properties, as well as a diverse population and a range of amenities and services. When it comes to commercial properties, the financial potential of the property is of utmost importance. The focus is on the property's ability to generate income and provide a solid return on investment. We prioritize factors such as the property's location, tenant mix, lease terms and actual rents versus market rents. By carefully analyzing these financial metrics, we can make informed decisions and identify properties that have the potential to provide a strong return on investment over the long term.
A Recent Cash Purchase Case Study
A recent purchase of ours is pictured below. It is a retail strip-center in the City of Lomita. At the time it was acquired, it was a short sale approved by the bank. We paid cash for the property and purchased it in its as-is condition. When we bought the property, it came with several vacant spaces. After purchasing the property, we had to make several immediate improvements to the property. Exterior improvements included re-surfacing the asphalt parking lot, adding exterior lighting, and installing a new roof. On the interior, we had to work on the vacant units and make them rent-ready. After the remodel was complete, we went through the process of leasing the empty units.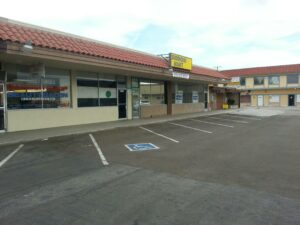 Our Strong Broker Relationships Are Crucial To Our Success
Our strategy is to establish a strong working relationship with a select group of commercial real estate brokers. We communicate clearly with them our investment criteria and our focus on value-add deals. We also provide them with regular updates on our current portfolio and future investment plans. This helps the brokers understand our investment preferences and enables them to pre-screen properties. Working closely with commercial real estate brokers can be an effective way to source potential investment opportunities and stay informed about the latest market trends. By leveraging their knowledge and resources, we can identify properties that have the potential to provide strong returns on investment and help us achieve our investment goals. When brokers find a prospective property that aligns with our needs, they typically send us an offering memorandum that displays the income and expenses related to the property. Based on this information, we can make quick pass, no-pass decisions.