Top Southern CA Cash Buyer
– Urban Street Ventures, Inc. is a vertically integrated operator that specializes in cash transactions involving Southern California Real Estate.  Urban Street utilizes their expertise in acquisition, construction management, property management, and marketing to maximize the value of each property purchased.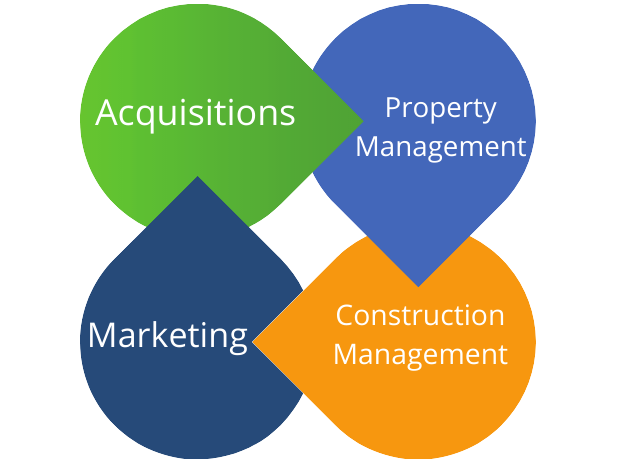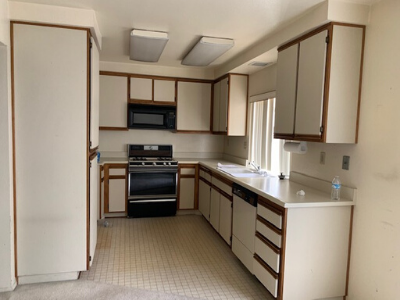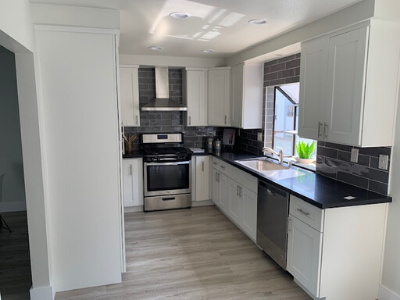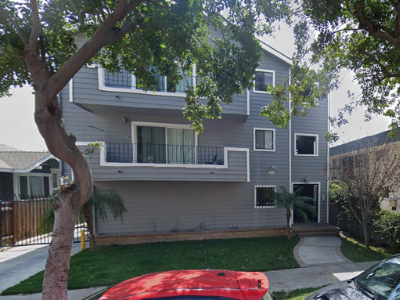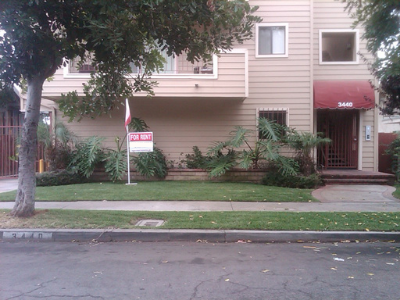 TWO INVESTMENT STRATEGIES
Buy-Rehab-Hold
Properties are selected which can deliver both income and appreciation over a 2-5 year time horizon. After acquiring title, assets are renovated to rent-ready status. Our property management division handles the marketing, tenant selection, rent collection, notices and evictions.
Upgrade Existing Properties: Our construction crews are well versed in adding modern amenities to tired properties while still preserving the original beauty.
Ground-Up Construction:  We work with architects, engineers, city officials and contractors to go from concept to finished product.
Satisfy Code Violations: It's not uncommon to inherit property violations from previous owners. We know what's involved and how to resolve these issues.  
Improve Floorplans Bringing a property into the 21st century often involves modifying the existing floorplan within the existing envelope.
Accessory Dwelling Units (ADU's): We have completed several adu's and will continue this trend. 
Property Additions: Allows for more functional floorplans by adding bedrooms or common areas.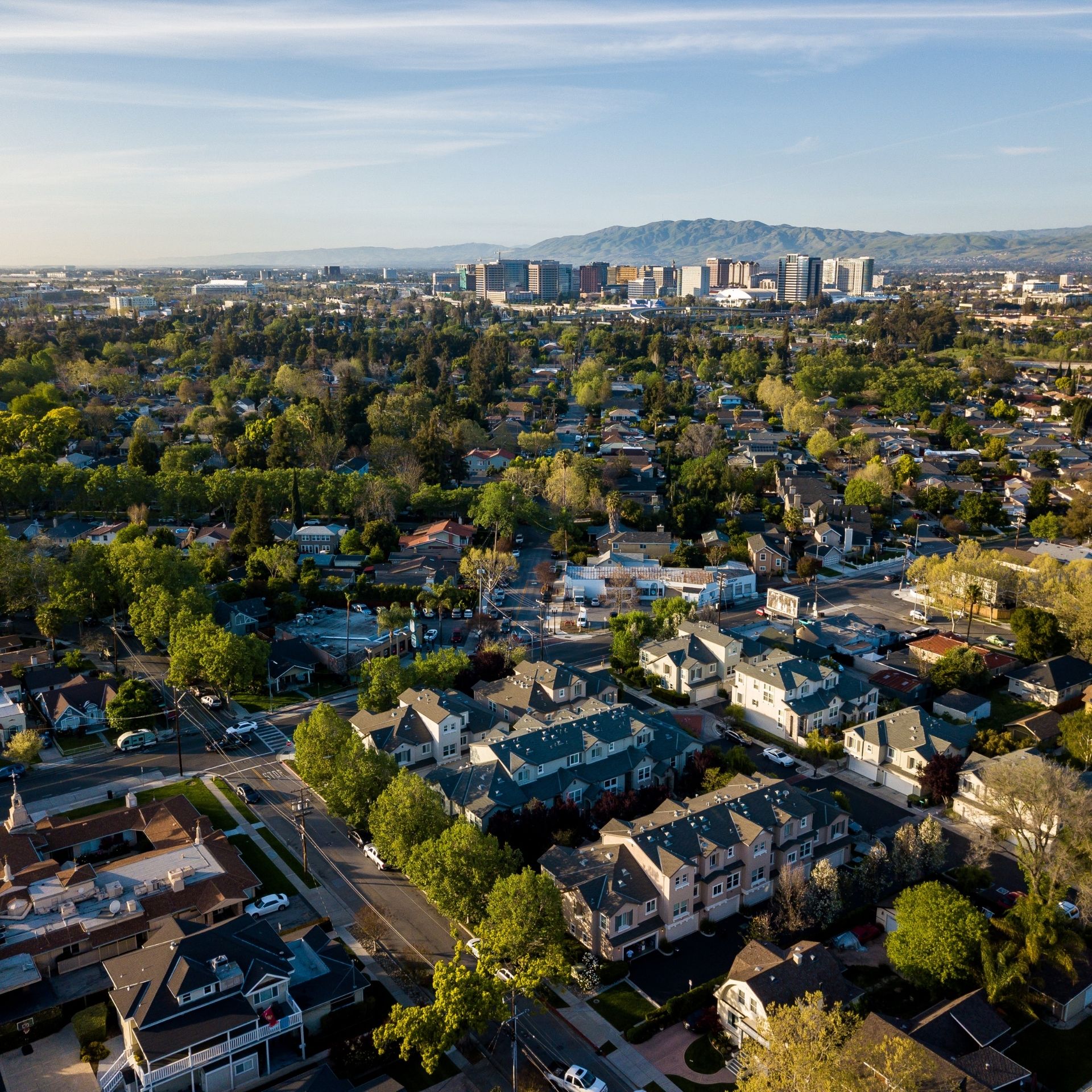 SPACIOUS PARKING
1 of 5
ECO-FRIENDLY AMENITIES
2 of 5
CENTRAL LOCATION
3 of 5
SMART HOME FEATURES
4 of 5
SPORTING FACILITIES
5 of 5
From Cash Offer to Redeveloped Property
Our Process

Cash Offer
A cash offer is prepared and submitted to seller, subject to an inspection of the property. If accepted, escrow is opened and the purchase is completed

Construction
The post acquisition strategy is carried out. A construction project manager is assigned to ensure an on-time, quality property renovation.

Bring to Market
After several layers of quality control, the property is deemed completed and is brought to market to be sold off or added to rental pool.
View Recent Renovation Projects
Frequently Asked Questions
No. They are not created equal.  Some buyers say they are "cash buyers," but after locking up a deal, apply for a hard money loan or attempt to assign the deal to another buyer. Urban Street is rated "Strong Buyer" by BuyerScout.com rating services, based on 10 key factors.
Yes. We are flexible buyers that can customize an offer to accommodate most seller's needs.
Sellers get the certainty of a cash offer, with no financing contingency. Typically, the property is purchased "as-is" with no repairs or termite work requested.  Also, sellers avoid the inconvenience of open houses and buyer traffic through the property.
We have a great reputation earned over 25 years as a reliable buyer that can be counted on to close on-time with no last-minute drama. Also, we are a one-stop buyer who buys across all property types and throughout Southern California.
We'll need the property address and, if available, the price the seller is looking to receive for the property.  If the property generates income, we will need rental information as well. We suggest that you send this information by email.  We can follow up with more questions if needed.  Get Offer
In past years, bootleg additions were not scrutinized like they are today. With cities implementing pre-sale inspections combined with stricter lending standards, unpermitted structures are being red-flagged.  Little to no value can be attributed to bootlegs because of the time and cost to legalize them.
Testimonials
Reviews From Sellers & Agents Who Have Worked With Us
Robert and his team are professional and responsive. The deal was cash and we closed escrow in 14 days as promised! It was a smooth transaction from start to finish. It was a pleasure working with them!
It was such a pleasure working with Robert and his team. Looking forward to many more future transactions!
Robert and his team a great to work with! Robert is a true professional and it is apparent from your first conversation with him. We had a very smooth transaction and I hope for the opportunity to with Robert again. Thank you!
Robert and his team are the best! if I requested anything needed for our transaction Gabrielle responded quickly and communicated her needs also! Our transaction closed early THAT's what we want! Thank you TEAM Robert!
I have known Robert at Urban Street Ventures for over four years. Robert and his team are some of the most ethical and professional people, I have worked with in the last twenty years. I hope you have the opportunity to do business with them. I look forward to many more transactions with them.
Smooth and easy transaction! Will definitely do business again. Thank you!
Urban Street bought my Mother's house and did everything they said they would. I'm going to recommend them to my friends.
I Contacted Robert at Urban Street Ventures with details about a flip opportunity here in Long Beach. He was quick to respond and we wrote the offer that day. All buyer documentation was available the same day with evidence of cash on hand required to close quickly. This was a very large home on a very large lot. The purchase went very quick and without any issues. His crew worked like Santa's Helpers and completed the myriad of renovations in a few weeks. He was true to his word and listed the property with me and as a result of the stellar workmanship; I was able to put it in escrow in 3 days. I've been selling real estate for over 40 years and in my experience this company is top notch.
I like Urban Street because they have the deep pockets to buy any and all deals that makes sense. They close on time because they have the money in hand. By closing in a timely manner, they made me look good to my clients. They do not wholesale properties to other people, they are a REAL BUYER who only buy for their own account.
Extremely knowledgeable and professional company, if you get the chance to work with them you won't be disappointed
I am working with Urban Street Ventures on a couple projects right now, and they have been one of my favorite teams to work with. Their staff is very friendly and professional in every aspect. They come up with solutions quick and keep projects moving. I'm looking forward to working with them again on many more projects!
Urban Street Ventures is one of the best investors out there. They meet every deadline with professionalism and integrity. We always look forward to working with them.
I've known Urban Street Ventures for over 10 years and they are a well run company. The employees all work together as a team to deliver a high degree of service to property owners and real estate agents. I can highly recommend this company to anyone.
The experience with Urban Street Ventures for me has been a pleasant one thus far. They are a very professional and upfront company and get back to you in a timely manner. Highly recommend them.
I have worked with the team at Urban Street Ventures for over 15 years. They are always prompt and professional. They continue to go above and beyond in making a transaction as smooth as possible. I look forward to working with them every time!
Robert is a stand up guy. His team is really on top of things!
Urban Street Ventures is a highly experienced and expert operator in real estate acquisitions. I have been working with Urban Street Ventures for many years now and they have executed on all of their transactions. I highly recommend working with them, very professional.
Robert & Urban Street Ventures are a pleasurable experience to work with. They posses expertise and respect in all our investments relationships, so quick and sound responses are always delivered
Robert is very responsive and thorough!
My wife and I have rented a house from urban street ventures for the last four years. They have been nothing but great to us. Any time if ever we had a problem our property manager, Gabrielle, always found a solution right away. She treated us so well over the years. She was always so friendly, polite, and understanding of any situation. The property we rented was extremely affordable. We loved it and treated it as though we bought it ourselves. The only reason we ended up moving is because we bought a house. If not, we still would be there. Thank you for everything Gabrielle and urban street ventures.
I just closed my first transaction with Urban Street Ventures, Inc. This team is awesome- quick decision makers and when they say they are going to do something- they do it. They took a property that was a challenging situation for a seller going through fairly intensive health issues- and a quick and easy sale made it a win/win for everyone. Looking forward to seeing what they do with the property. I highly recommend working with this team. They are quick, efficient and a pleasure to do business with.
Our entire experience with Urban Street Ventures was nothing short of pleasant all around. Robert, Gabrielle, Albert and their entire team made the transaction smooth sailing and efficient. We have just successfully closed on the sale of two adjacent apartment buildings owned by the same owner. We look forward to assisting Robert and the team at Urban Street with their next acquisition and the start of a great business relationship.
Dealing with Robert to purchase a home from my client for cash was a very smooth experience. He purchased as is and did not change the deal. Great Job!
First time working with Urban Street Ventures on a property. They were excellent...very smooth transaction. Would work with them again and recommend them. Thank You Robert!!!
Urban Street Ventures, an amazing team. Transaction was smooth as silk. Effortless, easy and of course a successful close. Robert, Gabrielle, and team are an Awesome team to work with. Looking forward to working with them in the future.
Everyone on the Urban Street Ventures team were on top of the deal we were working on together. We had a fast transaction. I would recommend Urban Street Ventures to other to give them a shot to work with. Thank you again Urban Street Ventures!
Great buyer to work with, closes deals very fast and his staff also gets you all the paperwork quickly.
Robert and his company come through. They have more than enough proof of funds and are honest and do what they promise. Robert is wonderful to work with! If you have an offer from Urban Street Ventures, it is SOLD!
Robert and his team were excellent to work with! They had great communication throughout the whole transaction and I look forward to working with them again in the future!
Robert and his team are excellent to work with. We recently closed on a SFR and responses were quick and they performed on all tasks timely and efficiently. Highly recommend Urban Street Ventures!
I am a real estate agent that had the pleasure of working with Robert and his team at Urban Street Ventures. His purchase of two of our apartment buildings from the same owner went very smoothly and professionally. We look forward to working with him again in the future.
Robert and his company Urban Street Ventures are a great company to work with. Extremely professional, did exactly as they said they would and closed on time. Not all investors live up to their word but Robert and his team did precisely that. I look forward to the next transaction.
As a Realtor who specializes in income producing properties, I work with many real estate investors. Urban Street Ventures is one of the most professional, organized and ethical teams that i have run across in my career. I will not hesitate to work with Urban Street Ventures.
A special shout out to Robert and his staff at Urban Street Ventures, Inc. We closed our first transaction today and it was a seamlessly smooth escrow. Robert kept his word and commitment, and we closed in 12 days! I am happy to be affiliated with USV, and look forward to collaborating on future investments.
Urban Street Ventures and staff were such a pleasure to work with. It's refreshing to find a company that is professional, dependable and understands the importance of communication. 5 Star Service!! Highly recommend.
This is my second transaction with Robert and his team at Urban Street Ventures, Inc. I am extremely impressed by the way Robert and his team conduct business as all agreements are honored and everything runs according to the agreed timeline. The team is very professional and a true pleasure to work with. Special mention goes to Gabrielle who is nothing but amazing! Urban Street Ventures, Inc. is my first choice by far when it comes to investment properties.
I helped facilitate a purchase of a single family home by Urban Street Ventures. I can honestly say it was the smoothest real estate transaction I've ever had the pleasure to be part of.
Robert at Urban Street Ventures purchased a portfolio of apartments from me. Their company was very professional and a class act from the very beginning. I will definitely call them when I need a cash buyer that can close quickly!
I have just closed a transaction with Urban Street Ventures, Inc. They were very good at communicating throughout the transaction, and made closing on the property a very easy process. Very proactive, whenever an issue came up, Robert and Gabrielle handled it immediately to make sure the closing did not get delayed. From now on, they have become my first choice when it comes to cash buyers. They are trustworthy, knowledgeable, easy to work with, and their business dealings reflects high level of professionalism. Thank you!
I've worked with Robert Compean and Urban Street Ventures for over 20 years and being in the title insurance business for 32 years I can say without a doubt that he is my best customer. He is always honest, straightforward and by far the hardest working owner in the real estate and investment business.
Robert, Gabrielle & the entire team @ Urban Street Ventures are the opitimy of professionalism and truly one of a kind in this ever changing industry! I enjoy and look forward to working with them on many more projects in the future
I've worked with Urban Street for 30 years!!! They do exactly what they say they will do. So easy and pleasant to work with!
Robert and his staff were amazing to work with. We closed on time, no issues and no surprises! A professional, honest company that delivered as promised. Thank you Urban Street Ventures!!!
Exceptional team of professionals at Urban Street. Communication throughout the transaction was timely. We closed ahead of schedule and with no surprises. I highly recommend working with Urban Street.
Robert Compean was one of the most professional investors I have ever met. He is honest, down to earth and has a wonderful office crew that was very responsive. I will gladly call him with any listings that may pencil out for him. Urban Street Ventures is my go to company.
I've been working with Urban Street Properties for over 10 years. We've closed every escrow we've opened, always on time and always all cash. They are every Realtors dream investor. Normally a Realtor wouldn't advertise their prize investor, they're hard to come by, but Urban Street has the resources, the dedication and the capabilities of working on a much larger scale than the typical "1 sale per mo" or the "hard money investor" that we so very often have to contend with. Robert at Urban Street is the real deal.
I have and will continue to work with Robert and his staff at Urban Street Properties. They are very professional and exceedingly efficient . They are very responsive with all deals offered and very fair in their dealing. Robert and Urban Street Properties are my first choice when investment opportunities are presented. Respectfully
Professional and reliable! The entire staff was a pleasure to work with; they hung in there on a difficult and long short-sale transaction and completed as they had promised they would! I know many investors that would have bailed out but these guys stayed the course and did what was required to close the sale and help save my Seller's credit from a pending foreclosure, Thank you! Hope we can work together again!
I been fortunate enough to work with USP on several deals, and they were a pleasure to deal with on both the buying an selling side of the deal. The entire staff is professional, prompt to respond to all requests, and they have never bailed on a deal, or attempted to switch a cash offer to a financed deal last minute.